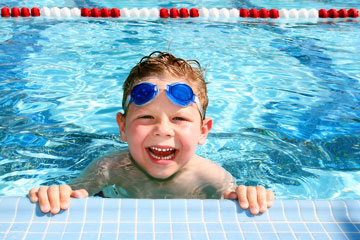 This Swimming Pools manufacturer and distributor directory includes swimming pool manufacturer pages for every State in the USA plus Washington, DC. Each State and District page lists swimming pool manufacturers and distributors located in that State or District, including their organization or website names as well as their locations, phone numbers, and website links. Before visiting a swimming pool manufacturer listed herein, be sure to verify its address, hours of operation, and appointment requirements (if any) by visiting its website or contacting it. The swimming pool manufacturer may no longer be in business or it may have moved, and business hours may be irregular.

Each listing specifies the County in which the swimming pool manufacturer is located as well as the database categories that are relevant to the listing. Convenient links to adjacent State directories are provided at the bottom of each directory page.
---
Nationwide Swimming Pools Manufacturers & Distributors
The following manufacturing and wholesale enterprises have offices or other facilities in multiple locations; most of them have facilities in multiple states. Many of these large swimming pool manufacturers and wholesalers list some or all of their office locations on their websites.
---

Anthony & Sylvan Pools


www.anthonysylvan.com

Located in about 13 states.

Swimming Pools Manufacturers and Distributors
Swimming Pool Equipment and Supplies Wholesale and Manufacturers
Swimming Pools Installers
Swimming Pool Equipment and Supplies Dealers
Swimming Pool Dealers
Swimming Pool and Spa Construction and Contractors
Swimming Pool Coping, Plastering and Tiling
Swimming Pools Service and Repair
Public and Private Swimming Pools
Home Improvement and Maintenance

---

Pinch A Penny Pool & Patio Spa


www.pinchapenny.com

Located in about 3 states.

Swimming Pool Equipment and Supplies Dealers
Swimming Pool Coping, Plastering and Tiling
Swimming Pools Service and Repair
Swimming Pool Dealers
Swimming Pools Manufacturers and Distributors
Swimming Pools Installers
Outdoor Furniture Retail
Spa and Hot Tub Dealers
Furniture Stores
Home Furnishings Stores
Home Improvement and Maintenance
Swimming Pool and Spa Construction and Contractors

---

SCP Pool Corporation


scppool.com

Located in about 27 states.

Swimming Pools Manufacturers and Distributors
Swimming Pool Equipment and Supplies Dealers
Home Improvement and Maintenance
Swimming Pool and Spa Construction and Contractors
Spa and Hot Tub Dealers
Swimming Pool Dealers
Advertising Distribution Services
Advertising

---
Related Category Page(s)
---
---
Swimming Pools Manufacturer Directory